The lighting emphasizes both the functional and the aesthetically pleasing aspects of a space. During the design of your bedroom, you should consider the lighting arrangement. We should emphasize trying various means to ensure more lightning in your bedroom. In addition to adding aesthetic value to small rooms, it maximizes their visual potential. In the bedroom, however, we tend to overlook the importance of lighting. In this article, we'll talk about a few easy ways to amp up the lighting in your bedroom.
1. Use Multiple Light Sources  for more Lighting in Your Bedroom 
You should make sure to go for more than one option of lightning in your bedroom. It will make a room feel comfortable and it gives more dynamics. If you are using only the recessed lights as so many people do, there's no way you can get this kind of dynamic in your bedroom. Instead, you should emphasize multiple layers of light.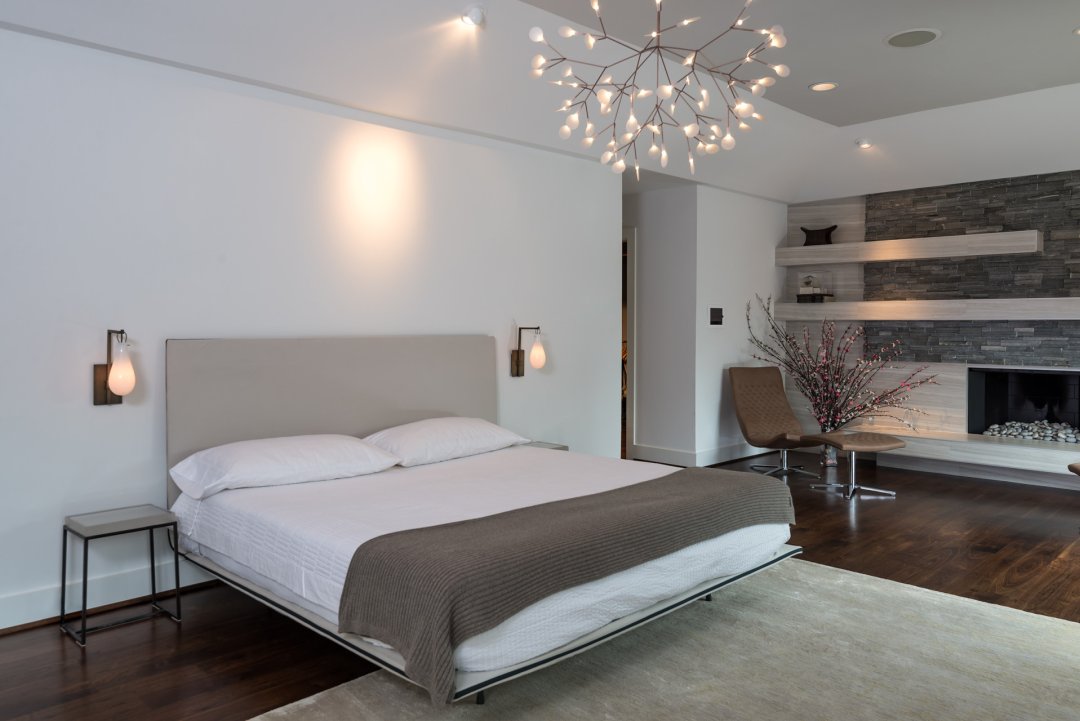 2. Proper Placing of the Lightings
People generally prefer incandescent or LED lights to make the bedroom warmer. These lights are generally soft and warm, with some bright spots if necessary. You can also use softened or frosted white bulbs with lampshades. This will eliminate hot spots creating a softer and eye-pleasing look. 
 To make the whole room brighter, lights should be placed in such a way that they can enhance the brightness. The light should emphasize all the features of the room, such as the paintings, bookshelves, etc. It should fulfill certain criteria such as general overall bolts of lightning, task lights for activities, and accent for mood lightning. 
3. Use Dimmers for all Your Lighting
It is ideal to use dimmers for all the lighting of your bedroom. You should use wall dimmers for ceiling lights, chandeliers, and wall lights. You should preferentially use cord line dimmer for table and floor lamps. It will help you to adjust the brightness of your bedroom according to your choice anytime you wish. You can set dimmers for different activities in your bedroom. 
4. Candles, and other Indoor Lights Arrangements
If you want to add more light to your bedroom, you should put candles, fairy lights, and other such lighting sources in your bedroom. But, you should also notice not to overdo with these sources. It should be in limited numbers to soothe the luminosity of your bedroom as well as the therapeutic feel. It can also play as the sculptural centerpiece of your bedroom. 
5. High Ceilings with Lighter Color Options

for more Lighting in your bedroom
The ceiling color will determine the brightness level of a room. Light colors allow for more natural light to enter a room. This will add more brightness to the room. For example, a light blue colored ceiling color is very much pleasing and also gives an aesthetic aspect to your bedroom.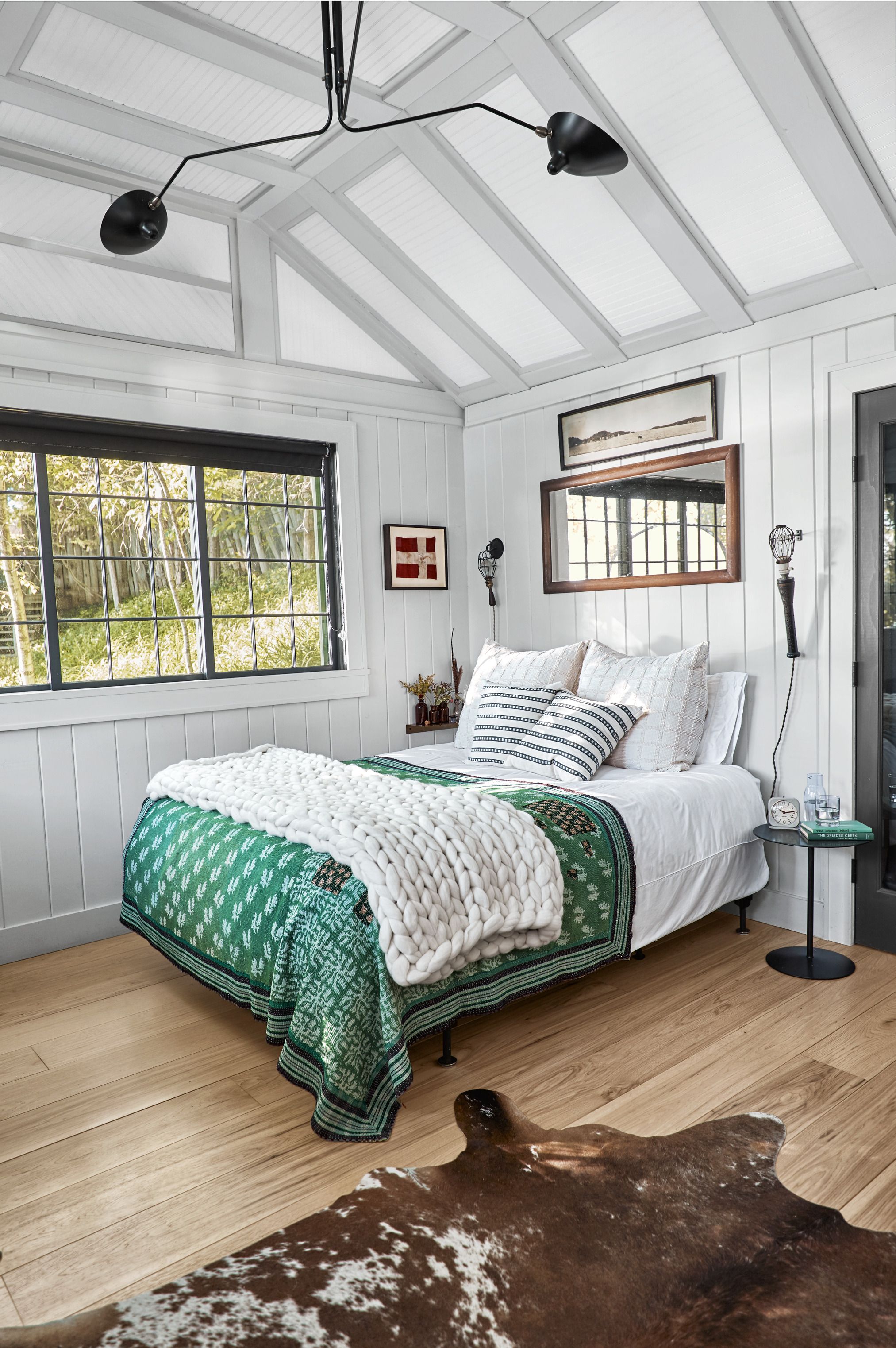 6. Go For Lightwood Flooring to Ensure more Lighting in your Bedroom
Flooring will also help to welcome the light to the room. Wooden flooring is preferential to brighten up the bedroom. As far as high-traffic areas, light stains are also ideal, since they prevent scratches from showing through. 
7. Opt for Furniture of Lighter Colors

for more Lighting in your bedroom
Pick furniture based on your choice, but also consider the impact of that furniture on the brightness of your bedroom. In the bedroom, it is not probably the best solution to add a large size dark-colored sofa or other furniture in the room. Instead, you should add stylish cozy furniture of light color. It will look like a more spacious and bigger bedroom with enhanced lighting.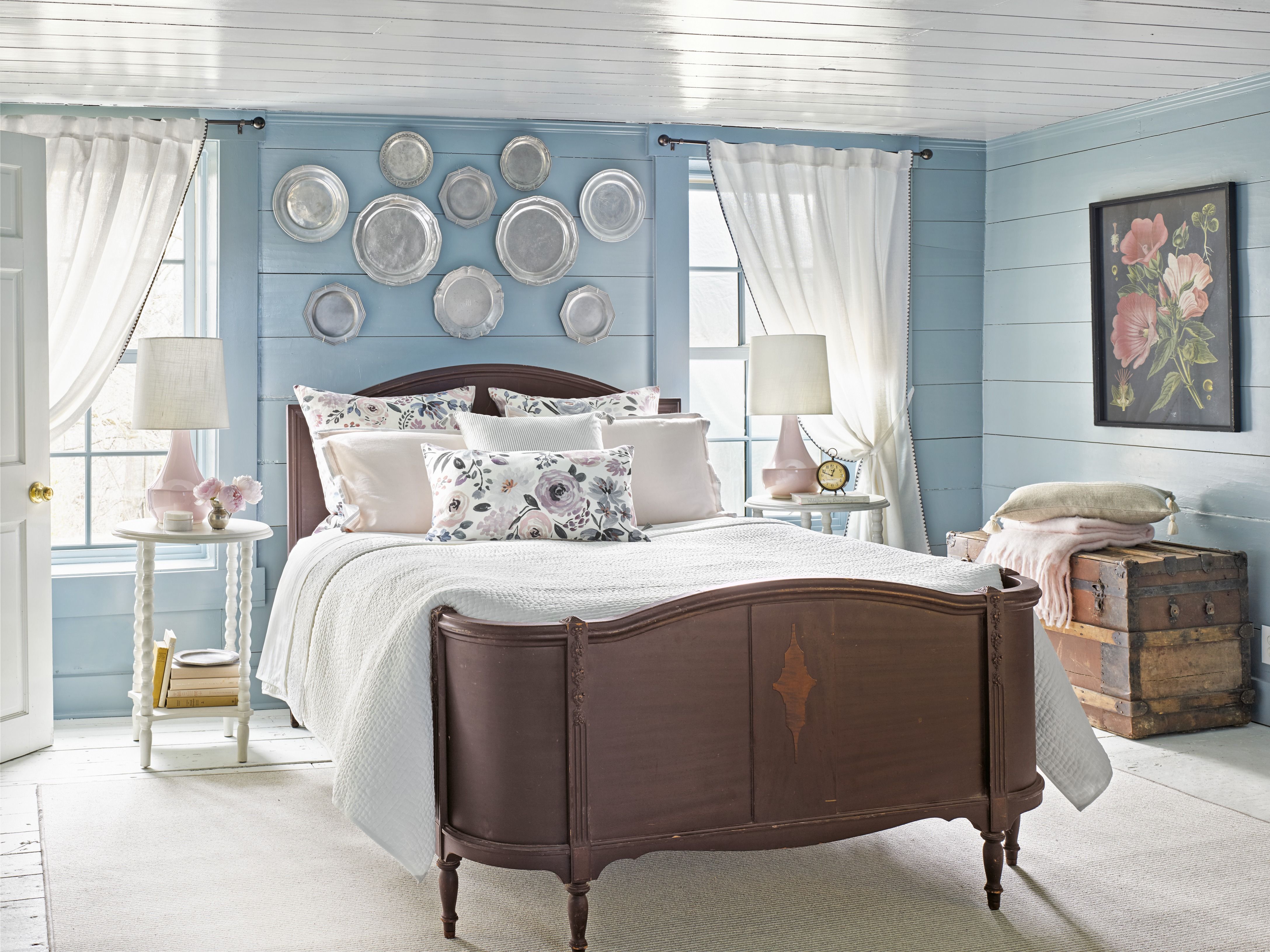 8. Hang as Many Mirrors as Possible

for more Lighting in your bedroom
Mirrors can play a role to allow more sunlight to your bedroom. It will reflect more sunlight And Double the amount of brightness in your bedroom. Place a large mirror or you can also opt for adding more small-sized mirrors placed cumulatively. You should put the mirror/s in the dark corner of your bedroom to ensure more reflection of light to that place.
9. Take Advantage of White Walls for more Lighting in your bedroom
Wall paint will improve the brightness level of the room. A proper white-colored wall will reflect and disperse more light to the entire wall. More sunlight will bounce on the walls and will make the room look much bigger than it is actually. But you can also create diversity by adding other colors to the single wall of your bedroom to break the uniformity of the room.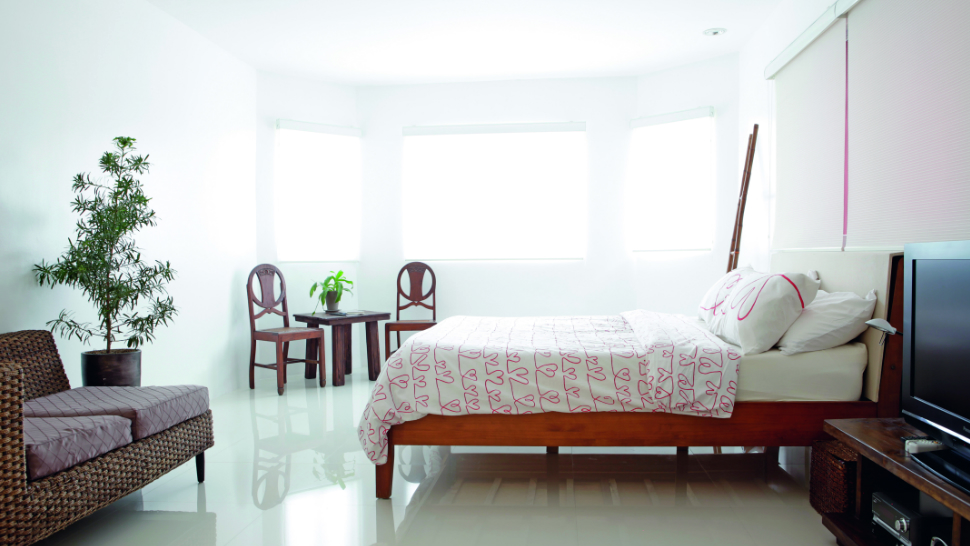 10. Wisely Choose Windows and its Curtains
for more Lighting in your bedroom
Large-sized windows in the direction of sunrise are the best way to ensure more light in your bedroom. You should place all the furniture as well as mirrors in such a direction that it can reflect more light in the entire room. 
Curtain patterns and their color are other aspects playing a role in amp up the lightning of your bedroom. Instead of small-sized curtains, place long and single light-colored curtains that will allow more light to enter your bedroom. Dark-colored curtains inhibit the entry of sunlight as most of the rays are absorbed on dark curtains. So always choose a light color to ensure greater entry of light into your bedroom like low dimmed lights for watching TV or relaxing.  
You should use creativity to increase the amount of lighting in your bedroom. When you plan it properly and include various lighting options, you can transform your room instantly. In addition to the way the room looks, lighting determines how comfortable you are in your bedroom. So look for all the above-mentioned points to ensure amp up lightning to your bedroom.