Who does not want a comfortable yet aesthetically pleasing room? We know you are also no exception to this. A room decoration element with aesthetic appeal is currently in vogue. But budget might be a hindrance while fulfilling your dream to make your residence an aesthetically pleasing one. Here we will try to solve your problem by giving you a few cheap ways to increase the aesthetic quotient of your room. 
You will not always have to use expensive items to decorate a room, especially if your budget is limited. You can also make your living space more visually pleasing with existing pieces or affordable items.
1. Decorate Your Room with Prints/ Paper Cuttings
Wall decoration with varieties of printing with simple paper cuttings is one of the cheapest ways to increase the aesthetic quotient of your room. Put your favorite photos on display as creatively as possible. For instance, by pasting them on the wall, hanging them from a rope, or sticking them to a mesh board. It is a cheap way to print and aesthetically hang them on a wall. 
2. Hang Polaroids to Increase Aesthetic Quotient cheaply 
You can creatively hang polaroid pictures to give an eye-catching touch to your room. To make your room more aesthetic, you can save your Polaroid photos and decorate them. It is also exciting to cherish all those beautiful memories in a single wall itself. You can hang a portrait of a family/friend together or a memory of a precious moment in your life. It can serve as a decoration as well as a reminder of the people you consider. 
3. Add Tapes or Wall Stickers to Add Drama to your Room 
This method is ideal for anyone tired of the color of the bedroom walls but has limited funds or is tired of plain, drab walls. With colorful tape, you can make any pattern you want on the wall. 
If you want to focus on bringing a new dimension to your flat and plain walls, you can peel and stick a wallpaper of your choice. This will add a visual blow. Peel and stick wallpaper is relatively inexpensive compared to traditional wallpaper, and in some cases, can even be moved and reused. So while you are getting a high-end look, you will not be paying high-end prices.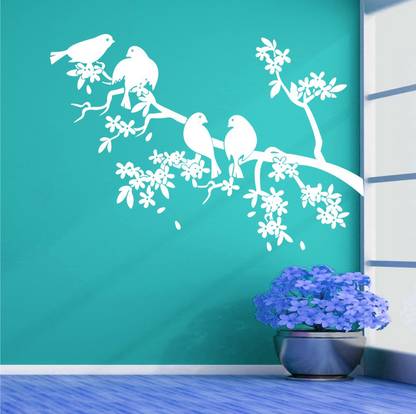 4. Old Books: A Good Cheap Option for Aesthetic Quotient
You are undoubtedly having stacks of old books not widely used and staying at some corner neglected. Here is a great plan to give more dynamics to your room with these long-neglected books as a cheap way to increase the aesthetic quotient of your room. Old books are a great way to give a vintage look to your room, and it is a great decoration option.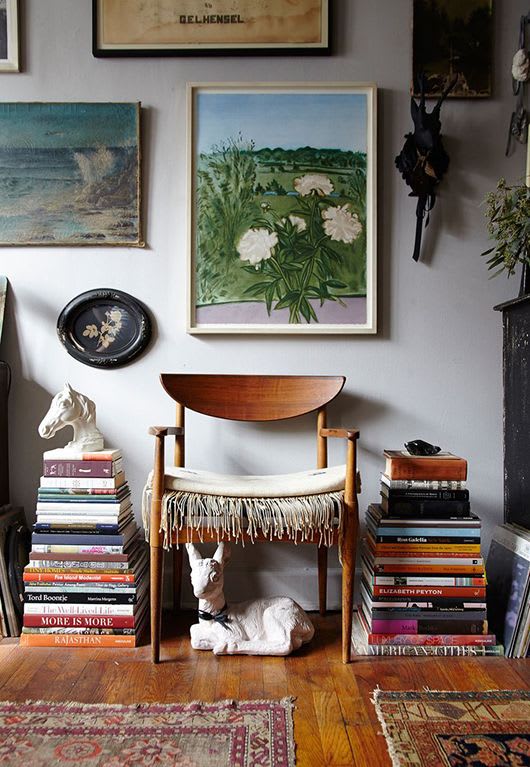 5. Mirrors: An Absolute Cheap Option to Increase Aesthetic to your Room
The timeless elegance of a mirror has never gone out of style over hundreds of years. You can choose a mirror that suits the decor of your room. You can either lavishly decorate or geometrically structure a mirror to give a luxurious touch to your room. Mirrors also give the illusion that your room is larger, so you'll have the illusion that your room is much bigger even if you're short on space.
6. DIYs can Give an Aesthetic Pleasant to your Room 
Do It Yourself. Yes, it can be the best way to add aesthetic dynamism to your room in no budget. There are numerous ways to increase the aesthetic quotient of your room by doing attractive DIYs. You can decorate your mirror by painting your mirror, or you can also do some DIYs to give an artistic touch to your room. Many people paint in old CDs to give an aesthetic look to your room without causing any cost. 
7. Cheap Way of Adding Fake Plants to give Aesthetic Quotient to your Room
You can add fake plants in the room, which are cheaper than real plants. Fake plants are also even long-lasting compared to living plants. Fake plants will give more dynamics to your room. Hanging potted plants from the ceiling will give your room a more natural look. They also work to spread positivity in the room. 
Decorative elements like this are affordable and timeless. An instant pop of color with fresh flowers or a plant can brighten up a bland space. A few ornamental plants, such as succulents or cacti, can give your room a tropical look and make it look greener. Cacti and succulents are affordable, besides being easy to look after, and are easy to maintain. Colorful flowers can add a feminine touch to your space, while a leafy plant can provide a more minimal but lively addition.
8. Cheap Way of Decorating Room with Boho Designs 
Patterns with vibrant colors and bold lines are a symbol of boho home decor. By layering patterned throw blankets and pillows into your bedroom, you can achieve a bohemian aesthetic. Keep the look consistent by using a variety of patterns (such as stripes or shibori). Boho decoration is getting very famous for adding a vintage vibe to your room. 
9. Rugs: to Give the Room an Aesthetic Dimension 
Rugs unite all the individual elements of your room to give one final aesthetically pleasant look. These floor accessories will play a role in increasing the aesthetic quotient of the room. These are widely available and cheap to buy. You should play with colors with patterned or textured rugs to complete the whole theme of the room. Rugs will give extra coziness to your room. 
10. Arrange More Light to your Room 
Direct sunlight creates dynamic rhythms in your room. You arrange more space to enter more natural sunlight into your room. Another cheap way to decorate your room is to add some fairy lights. You can design the whole room with those fairy lights to make the room more beautiful and aesthetic. 
Besides comfort, aesthetic pleasure is the key factor that will play a role in your mental peace. But you don't have to break your savings to ensure aesthetic quotients. Creativity and simple research on innovative cheap ways are enough to increase the aesthetic quotient of your room. So buckle up to count on all the mentioned tips to realize your dream of making your room aesthetically pleasing.