The furniture and interior structure of a home determines the unique identity of that home. A changing society influences people's needs directly, and ever-changing style trends reflect their tastes and needs in furniture. We should keep an eye on the furniture trends to make our homes more functional and aesthetically pleasing. 
As the COVID-19 pandemic continued to affect 2021, people continued to work most of the time from home. Hence, people are emphasizing multifunctional furniture to accomplish their work and improve the overall appearance of the home. Portable desk is one such good example of being trendy this year. This furniture is ideal for work-from-home people. They can easily move this desk into a convenient corner of their home, avoiding the distractions of their home. The design takes its inspiration from a movable office desk and simplifies it for home use. 
Trendy furniture contributes to the overall decor and aesthetics of your home. It's a pleasure not to be limited to a particular type of furniture in every room. The execution of furniture trends can give each room its unique look and feel. History has shown that furniture design aesthetics transcend boundaries. We are now no longer restricted by overused local trends in the future. Nevertheless, you need to recognize the harmony of synchronizing local trends in a new way. To do so, you will need adequate guidance and good research. In this regard we will help you to give a quick tour of the furniture trends of 2021. Through this article, we will try to assist you in improving the aesthetics and functionality of your home.
Vintage-Inspired Furniture Trends
Trends in furniture in 2021 include wood furniture evoking the Victorian style and other vintage touches. The new trend is known as neo-traditionalism.  The look also incorporates botanical wallpaper, statement accents, antiques, geometric patterns, and graphic art. A lot of people are searching for inexpensive vintage furniture in antique and thrift shops now.
The new trend in design is bringing traditional interior design back into fashion. This category features vintage-style interiors, which include furniture and décor accessories.  The new trend embodies beauty, comfort, and timeliness. Classic interior design comes with additional flexibility while maintaining its grace and beauty.
Furniture Trends with Geometric Twist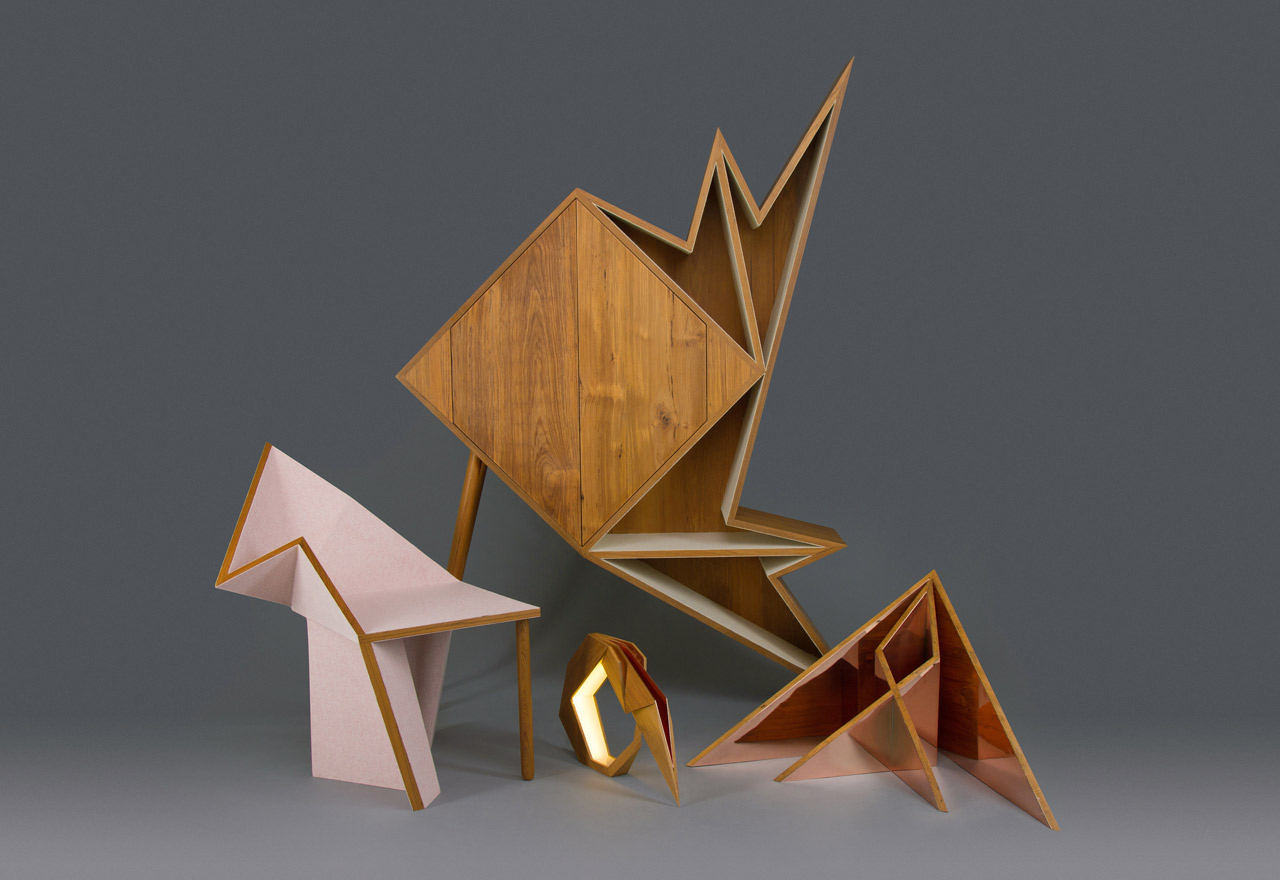 Furniture trends are now emphasizing geometric shapes, colors, and lines. It focuses on the unique play of geometrical illusion for furniture. But these ideas should reflect purity, simplicity, and spirituality.  Asymmetrical furniture styles are slowly and trendily taking over the furniture market.
Through geometric patterns in furniture, you can add a touch of modern eccentricity to your home. Your house will get an extra touch of attractiveness by adding this geometric patterned furniture. You may incorporate this geometric twist into your furniture if you want to give your home a quirky, contemporary feel.  
Furniture Featuring Velvet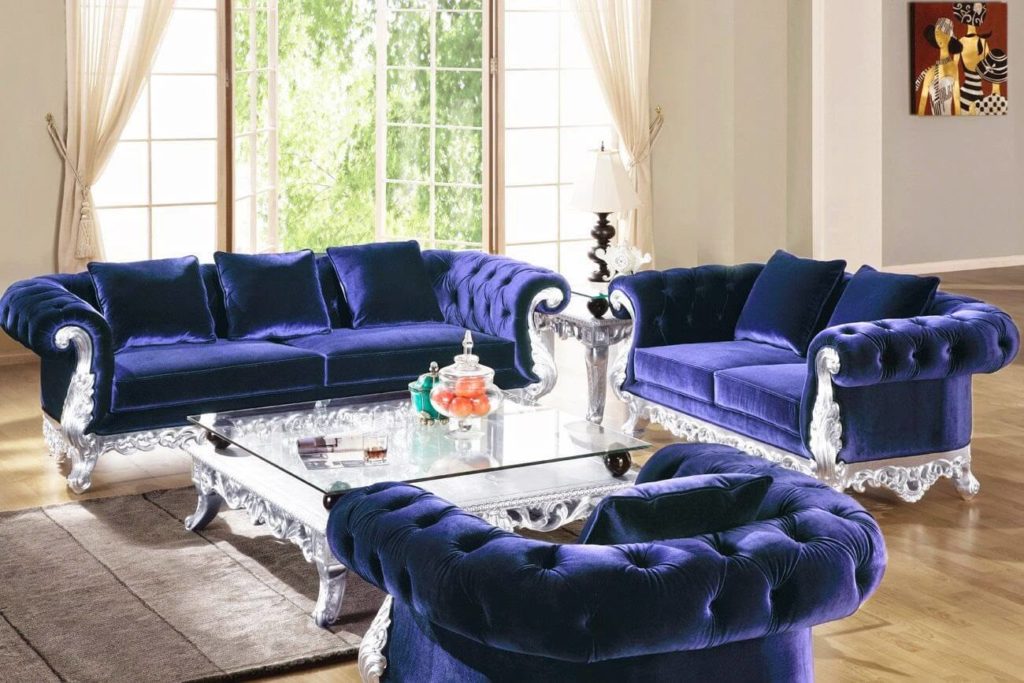 Furniture made of velvet used to be considered luxurious and opulent in the past. Fabric made of velvet has now become much more functional, durable, and simple to maintain. Due to this shift, velvet furniture became one of the most popular interior design trends of 2021. 
Although the velvety furniture was outdated, its comfort made it possible to acquire the trendiest furniture for 2021. Hence it attracted so much attention in recent years. Countless items in the home are already made of velvet, including soft beds and elegant sofas.
Multifunctional Furniture to Maximize Functionality
With small living spaces becoming more common, multifunctional furniture is becoming more innovative. Hence, furniture that can do multiple tasks within a space is showing great interest among consumers. 
Multifunctional furniture has become the standard in home design. So, besides being functionally excellent, this furniture also comes in exceptionally stylish designs. Nonetheless this furniture is versatile in its ability to fit into different situations. 
For instance, we can take into consideration a convertible chair bed. It's a comfortable bed with a built-in lounge chair adaptability. You can use this as a chair or as a bed. It looks stylish and is relaxing. You can easily convert the chair into a bed by simply unfolding it. This chair is available in several colors for added style and color.
Trends in Floral Patterned Furniture 
This floral furniture trend ruled the interior design market for quite a while. The floral pattern is not outdated or unattractive despite the traditional myth. The fact is, that print can add a sophisticated touch to any space. Floral embroidery is always excellent for furniture. The key to making floral prints seem thoroughly modern is pairing them with unorthodox elements. The floral pattern will therefore continue to dominate furniture trends for 2021.
The right style of floral patterns can make furniture look modern. Mixing floral motifs with lighter patterns can brighten up a room. Let your home come alive with spring decor. The floral pattern goes well with many styles, including vintage, bohemian, and farmhouse. You can use these combinations wisely and customize your furniture according to your aesthetic preferences.
Conclusion
The trends in furniture are constantly evolving. The furniture industry is becoming more modular and modern every day.The sustainability of the furniture industry also depends on product diversity, customizability, and understanding customer preferences. New emerging technologies are helping to create some of the most complex and efficient furniture designs.  
Virtual reality is a new addition to the furniture industry. AR is trying to solve some issues faced by customers while using the existing furniture. People are using various furniture augmented reality applications and programs to experience the best shopping experience for their customers. You now have the opportunity to choose furniture trends for 2021 and make a statement with trendy furniture additions to your dream house.