People often raise questions on the requirements to hire an interior design while renovating a house. Take a moment to think about it if you haven't already. This article will give you reasons why should you hire an interior designer.
It is very beneficial for homeowners to hire an interior designer. Interior designers are especially skilled and experienced to turn a space into a functionally efficient, aesthetically pleasing one. The designers have a lot of ideas and designs that make your home or office look stylish and spacious at the same time. If you want to showcase your home to its full potential with the most effective use of money, you should consider hiring an interior designer. Additionally, they save money and complete work at the right time and according to your preferences.
You can truly decorate your home with the help of interior designers. It is not uncommon to be unsure of where to begin decorating your home, or to have an idea but need help tying pieces together, or just to not have the time to accomplish your style and desires because of your hectic schedule. A designer can help you resolve all of these issues, as they serve as the link between your dream home and reality. 
Reasons Why Should You Hire an Interior Designer?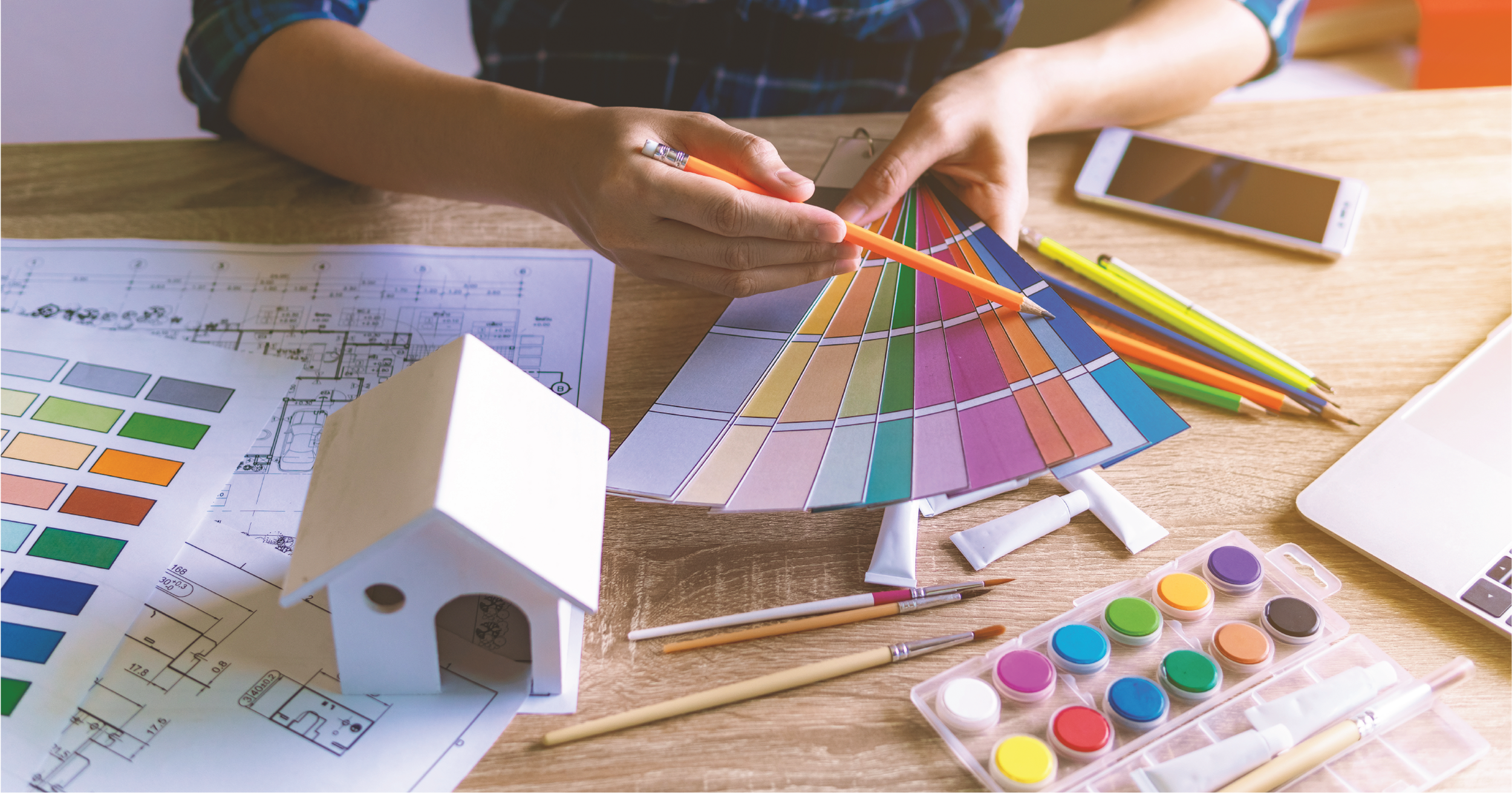 A lot of people misunderstand the requirements of an interior designer while renovating a space. Many people view it as a waste of money, while others consider it a task they can complete by themselves. However, decorators do serve a purpose for everyone. We will answer your question about why you should hire an interior designer with a few reasons below.
Can Attain a Complete Finished Design
Interior designers are trained to decorate style and suggest what will fit your space the most. The craft of interior design takes years to master. In the absence of a designer, you do not know where to begin or where to end. You will understand your space better once you have seen the designer's visual story. Their training enables them to consider a space creatively and spatially, paying attention to everything from lighting placement to furniture placement. You can be confident that they will bring in that added wow factor in the right part of the room. This might lead to an entirely different outcome than you expected. In addition to boosting your home's appeal, it will help it stand out against similar properties.
Hiring an Interior Designer to Save Your Money
Perhaps you are wondering how hiring an interior designer will help you save money. You can access a designer's expertise as well as their broad knowledge of retailers if you hire one. Due to this, they can offer you a variety of products at a lower cost. In the absence of information about the best platform to purchase a product, we often end up paying a high price. You will then feel that the truth is that you can minimize costly blunders and choose design features that will raise the worth of your house when you hire a designer. It doesn't matter how tight your budget is, a designer will know how to get the most value out of your money.
Hire an Interior Designer to Save Your Time
To design your dream home, you will have to devote a considerable amount of time conducting research. In contrast, if you hire an interior designer, they will plan your house with every detail within a short timeframe. A skilled designer knows what to do when and how to anticipate potential obstacles. It might take just a little bit of research for you to understand your designer's points and agree with them.
Proper Prior Budgeting and Planning
The budget will likely deflate when you plan your design. The interior designer, however, gives utmost priority to the budget and executes the plan accordingly. Your designer knows the best resources for anything you need for your home. As a result, they keep you within your budget while saving you time.
The difficulty of finding good resources is well known. There is no doubt that interior designers have reliable resources and contacts. A designer can help you create a space that seems more organized, and unique with the help of these resources. In addition, interior designers often collaborate with architects, interior design firms, interior decorators, and more, all of whom have formal training. In this way, all the work done will meet your standards. You won't have to worry about finding plumbers, masons, and carpenters and then coordinating their schedules and ensuring their quality.
Will Increase Value of Your Home
Interior designers put innovative ideas to make your home incredibly functional, stylish, and maximize your available space. They are creative and spatially aware. Unlike clients, designers see the whole picture of space from every angle. They offer superbly smart suggestions. Designers are known for their innovative ideas regarding home decor. Besides good design sense, but attention to detail will also be included, from lighting and furniture placement to fabric choices and color palette and fixture options. Customizing your home's interior with the help of a professional interior designer ensures that everything fits perfectly and is truly unique to your home. This way, hiring an Interior Designer is therefore likely to increase the value of your home. 
Conclusion
There is a delicate balance between science and art in interior design, and they can combine the two effectively. Designers can create a seamless bridge between you and your dream home. When you hire a trained designer, you get an immediate plan of action for your space. The trained eye will notice things you won't. You can get a professional assessment of your needs from a designer, which will help you devise a solid plan of action. 
Interior designers should communicate effectively with you to define your personal style at first. Then, communicate effectively and gather inspiration before deciding on a design direction for the room. Your designer can interpret your thoughts into a stunning room design. You now have all the compelling reasons to shut someone's mouth the next time if they ask, Why Should You Hire an Interior Designer?